During her four years at Hill McCloy High School in Montrose, Kaitlyn McGlaughlin served as president of her class, the environmental club, Students Against Destructive Decisions; vice president of the student council; and member of the National Honor Society, drama club and anti-bullying club.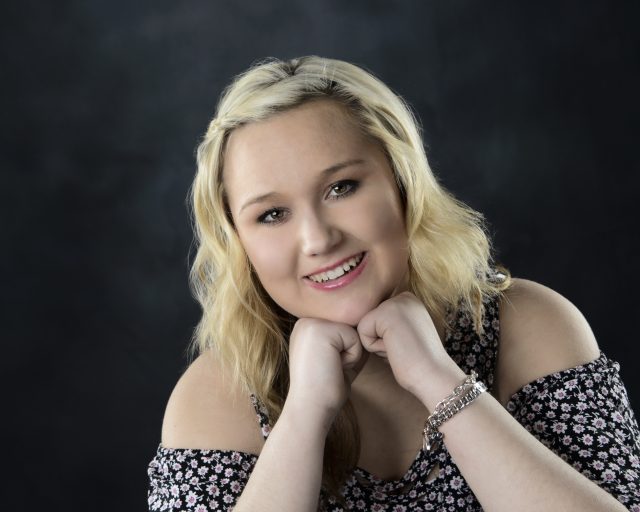 She was a math tutor and volunteered with organizations including the North End Soup Kitchen and American Heart Association, to name a few.
This is all while being enrolled in several honors courses, holding leadership roles in her Virtual Enterprise business class, and maintaining an above-4.0 GPA.
It's that initiative that ultimately led McGlaughlin to be selected as the recipient of a scholarship from the Katharine Roat Stevens Scholarship Fund of the Community Foundation of Greater Flint. The scholarship is managed by the Genesee Chamber Foundation, which is a supporting organization of the Flint & Genesee Chamber of Commerce.
"The Katharine Roat Stevens Scholarship aims to support young women with big dreams in Genesee County," said Rhetta Hunyady, Vice President of Education & Training at the Flint & Genesee Chamber. "The scholarship committee felt that that Kaitlyn was a strong example of the ideals that fueled the creation of the scholarship fund. She's incredibly ambitious, and we're proud to help her move closer toward achieving her career goals."
McGlaughlin, who is entering her freshman year at Central Michigan University, plans to study entrepreneurship, nonprofit administration and event management.
"I've always loved to volunteer, and I know I want to own my own company one day," McGlaughlin said. "I figured the best thing to do would be to combine those two things and launch my own nonprofit one day."
Looking forward, the Genesee Chamber Foundation is currently accepting applications for both the 2018 Katharine Roat Stevens Scholarship and Education & Training Fund, both named for a local business owner who was well-known for helping others.
The Katharine Roat Stevens Scholarship Fund provides scholarships for young women who are graduating seniors from a Genesee County high school, including public, private, charter, alternative and home school. Applicants should have entrepreneurial aspirations, a 2.5 GPA, documented 40 hours of community service and experience in leadership roles in or out of school. Scholarship applications, available at www.cfgf.org, are due by March 31, 2018.
The Katharine Roat Stevens Education and Training Fund provides support for education and training opportunities for low-income women who live in Genesee County and have entrepreneurial aspirations. Applicants must be 18 or older, have an interest in becoming an entrepreneur and show financial need. Awards may be used for college, vocational, or recognized business-related training tuition, fees and books, and will be paid directly to the training institution. Training Fund applications, available at www.cfgf.org, are accepted on a rolling basis.